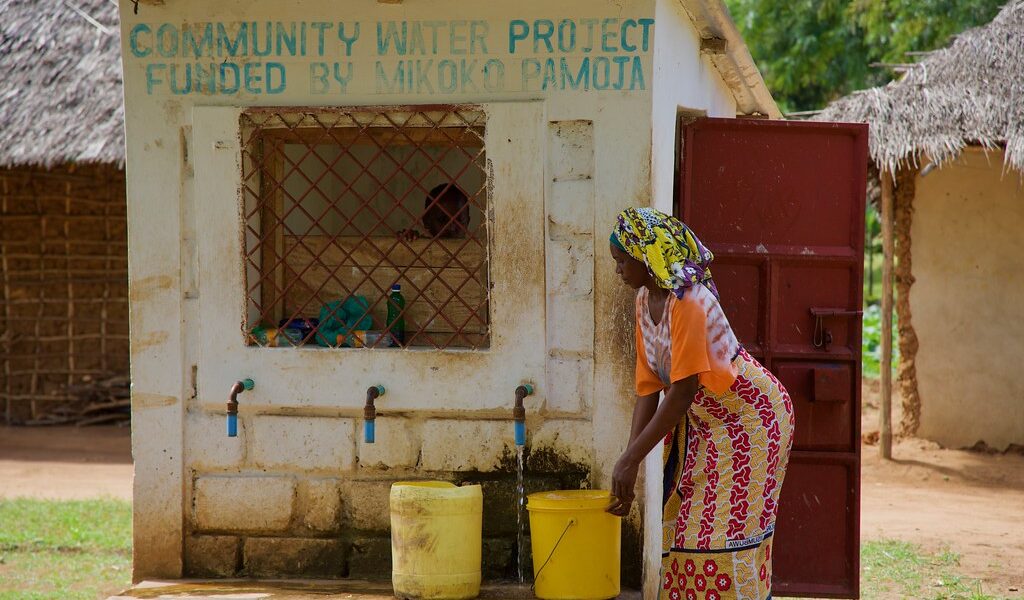 Not all offsets are created equal: what are "high quality carbon offsets"?
Our clients sometimes ask us what the difference is between carbon credits that they can buy for $5 a tonne, and those that cost $10, $50 or even more per tonne. Why pay more for the same outcome – a tonne of carbon sequestered?
Like all other products and services, carbon credits can vary widely in their quality. But what does this mean, and how can you tell a "high quality" offset from the rest?
Whether you pay $5 or $25 for a carbon offset, the outcome (for you) is the same: you can claim that you have offset that amount of your carbon footprint. However, there is much more to the process than this "behind the scenes" – including who benefits from the project interventions, what safeguards are put in place to ensure that local people are not disadvantaged, and how longevity of the carbon storage is ensured.
Any certified project – and we encourage buyers to look for certification when offsetting – must meet the requirements of carbon standards that set out how projects should operate, including calculating the carbon captured, how the community should be engaged, and how socio-economic factors should be considered. This means, on paper at least, that high standards are maintained. The principles and values vary between standards; for example, the Plan Vivo Standard places particular emphasis on the socio-economic development of less-developed nations and allows for flexibility in project design that enhances accessibility for small projects.
Certification is not failsafe, however: certified projects have been criticised on the grounds of human rights breaches, failing to ensure long-term carbon storage, and providing no carbon benefit beyond what would have occurred anyway. These criticisms are more common in the compliance carbon market than the voluntary market that we are part of (see here for an explanation of the two and their differences), however as project developers and carbon buyers, we need to ensure that these failures are not perpetuated in the projects that we run and choose to support.
So, what should buyers look for in a project?
Projects should be able to demonstrate how they engage with, involve and benefit the local community, and be able to provide evidence of this. Community consultations are a start, but are local people given opportunities to work for and govern projects? Does the project deliver financial, infrastructure or other tangible benefits for local people? How does the project monitor and act on adverse impacts on the community such as reduced access to timber? What power does the community have in decision-making? Community involvement is vital to project sustainability – carbon projects are often sited in developing nations where natural resource reliance is high, and if the needs of the community are not met the project risks alienating, disadvantaging or even displacing people, or failing altogether.
Carbon offsets are generally expected to be "permanent" to at least 100 years – that is, carbon that is stored should be locked away for at least a century. Of course, we cannot guarantee this; no one can truly say what will happen in 100 years' time. 'Permanence', as it is known, is assessed on a number of factors including how the project addresses drivers of degradation and potential "exit strategies" for if and when the project comes to an end. Buyers should look for meaningful action by project developers to ensure that the stored carbon won't be at risk as soon as the project ends. Does the project enhance environmental education? Are local people empowered to manage their local resources? Does the project address the core reasons for the loss of carbon, such as poverty that drives people to cut timber for firewood? While we cannot guarantee the future, actions such as these improve the chance that damaging activities won't just return to normal at the end of the project.
Carbon is of course the core feature of an offset, but it doesn't have to be the only one. Projects can deliver community development benefits such as funding education or providing water, enhancing biodiversity, or helping local people to develop more diverse livelihoods to ease the pressure on natural resources and provide jobs to local people.
We encourage buyers to explore projects Project Design Documents (or PDDs) – these should be available through the standard to which a project is certified and contain detailed information on how a project is structured and operates. Ask to speak to those in charge of the projects (at ACES, we are always happy to have a conversation with buyers and prospective buyers, whether you're looking to buy 1 tonne or 1,000 tonnes). Developers should be transparent about their projects, including on how money is spent – some projects are worth paying a higher price for, but you should be confident that if you choose this option, your money is being spent well.
Critics of offsetting point to examples of bad practice in carbon trading projects as reason to avoid offsetting altogether. The carbon trading world is not immune to misguided or even malevolent practices that have resulted in miscarriages of justice for people or for the climate, and project developers and carbon standards should and do learn from these to prevent them from pervading in the industry. Carbon buyers should be aware of the diverse perspectives on offsetting, but also should be able to make informed decisions at a project level when considering offsetting so that they can support valuable projects that deliver not only carbon reductions, but broader benefits for people, wildlife and the environment.
---